ENCOURAGING A HEALTHY FINANCIAL LIFESTYLE
Martha's Vineyard Savings Bank is committed to supporting and encouraging a healthy lifestyle. Several studies indicate that there is a connection between financial security and physical and emotional health.
The Bank has dedicated these pages to financial education, and have included some activities below in honor of National Teach Children to Save Day.
RESOURCES:
Martha's Vineyard Savings Bank teaches financial education beginning in Kindergarten.
ACTIVITIES TO HELP TEACH CHILDREN TO SAVE!
COLORING FOR KIDS!
Parents! Download this educational coloring sheet for your kids!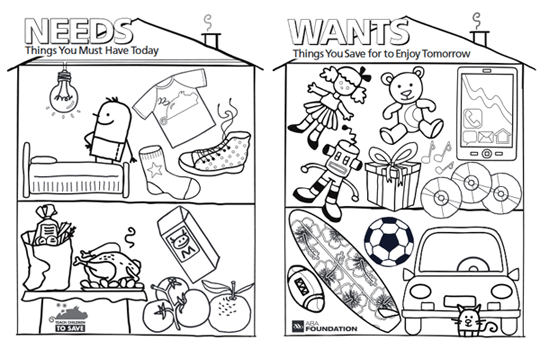 LIGHTS CAMERA SAVE!
In conjunction with the Martha's Vineyard Film Society, Martha's Vineyard Savings Bank is sponsoring the
LIGHTS! CAMERA! SAVE!
scholarship contest. Check out our
LIGHTS! CAMERA! SAVE! resources page
MORE RESOURCES
Money as You Grow a Reading list for parents and educators.
Read more about History of School Banking through Martha's Vineyard Savings Bank.
POWER POINTS
A TALE OF TWO BROTHERS: Todd's & Kyle's Money Journals
KIDS AS COINS:School Store Price List
What people are saying...
Patti Leighton, (MVSB Public Relations Director) has joined my 8th grade students during their personal finance classes, for several years. Her engaging and enlightening lessons have provided valuable information in the areas of: the different types of banks and their services and fees; the importance of keeping accurate track of deposits and withdrawals, not only for personal budgeting, but also to prevent fraudulent withdrawals; Identity Theft Protection; the use of debit and credit cards.
Alice Robinson
Family and Consumer Science Teacher
Tisbury School
Vineyard Haven, MA